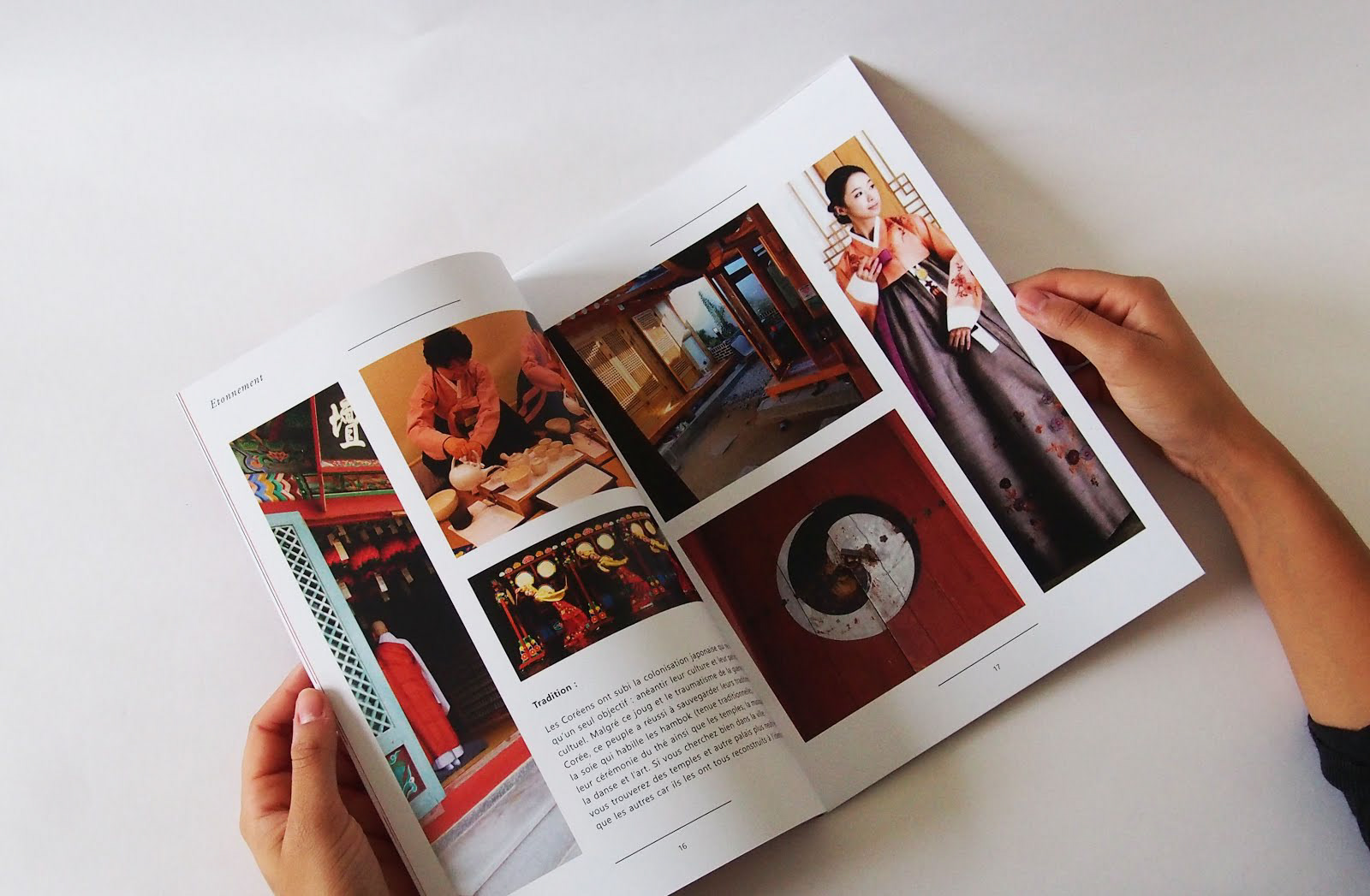 Astonishment report
2 weeks - 2015 -
#portfolio #exchange #comeback
When I came back to France from my exchange year in South Korea, I made photograph album of my stay there. By using the page layout and
typography
notions acquired during my stay, I was able to materialize my culture shocks, my discoveries and my love for this country.
Rapport d'étonnement
2 semaines - 2015 -
#portfolio #exchange #comeback
De retour de Corée du Sud, je me suis lancée dans la réalisation d'un album souvenir sur mon séjour. En appliquant les notions de mise en page et de typologie apprises durant mon séjour, j'ai pu mettre en forme mes chocs culturels, mes découvertes gustatives et mon amour pour ce pays.