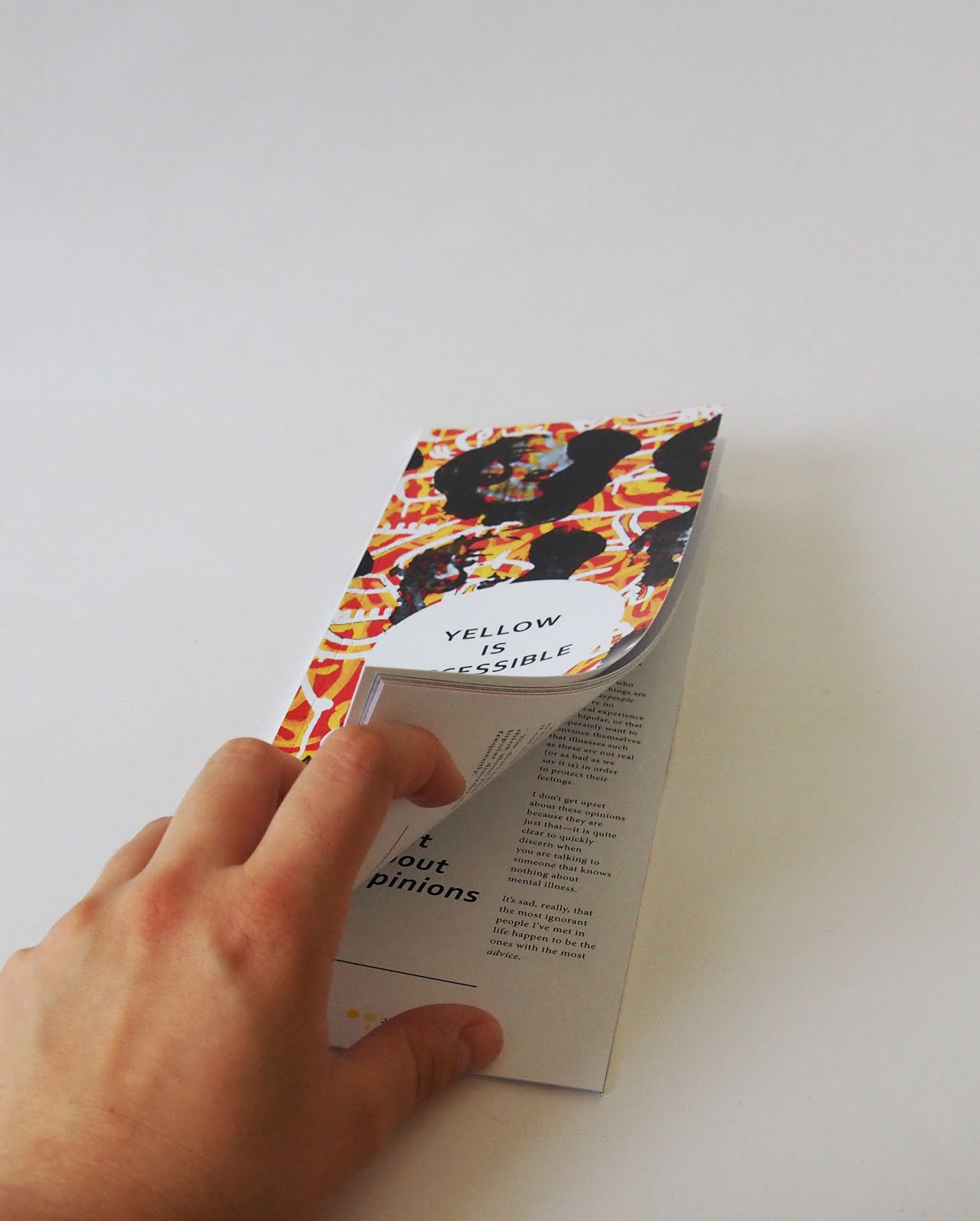 TYPO & IMAGE
3 months - 2015 - #edition #yellow #test
During this class of typography and publishing, we were asked to translate our feelings regarding a color without using this particular color.
I chose the color yellow, which seems an ambivalent color to me, and that I find difficult to associate with other colors. I conveyed the sense of difficulty through a reference to Pop art, since that kind of art was still accessible to all at its beginning, which is less true today because it often addresses an elite. 
Then, I conveyed the ambivalence of the color yellow through a reference to bipolar psychologic disorder, since this alternance of phases of euphoria and phases of depression reminded of what I felt regarding the color.


TYPO & IMAGE
3 mois - 2015 - #edition #yellow #test
Durant ce cours de typographie et d'édition, il nous était demandé de traduire nos sentiments par rapport à une couleur mais sans l'utiliser.
J'ai choisi le jaune qui est pour moi une couleur ambivalente et difficile à associer. J'ai traduit cette difficulté par le Pop Art car lors de son apparition, cet art était encore accessible à tous,ce qui est moins vrai aujourd'hui puisqu'il s'adresse souvent à une élite.
Puis, j'ai interprété l'ambivalence du jaune à travers la « bipolarité » , trouble qui alterne des phases d'euphorie et de déprime, comme le jaune.