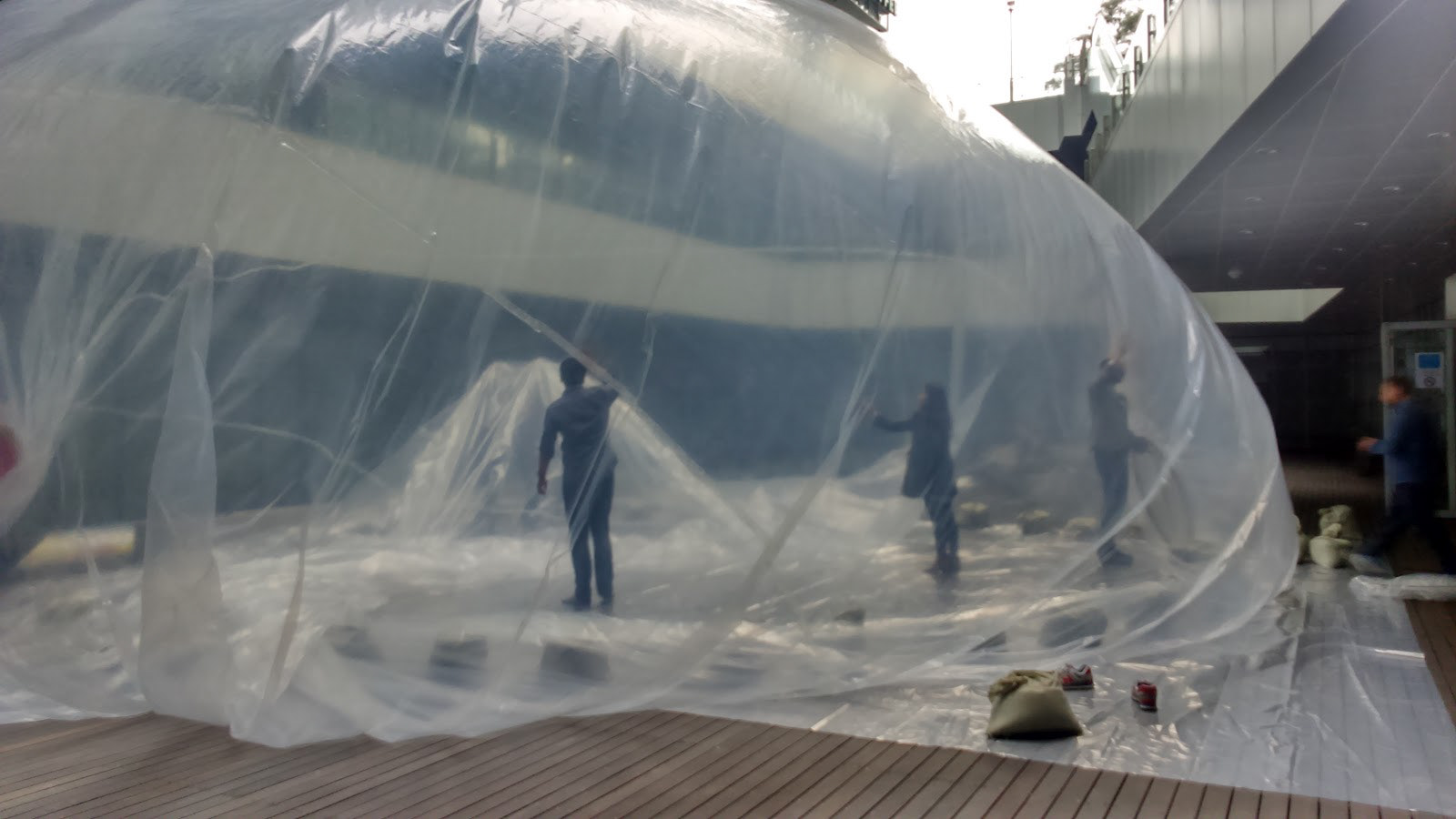 Workshop Plastique Fantastique
3 days - 2015 - #plastic #ephemere #architecture #experience
Workshop with the architects of " Plastique Fantastique ". We had to regain control of a space by using a structure intirely made of plastic.
We thus realized our " Jeju' volcano " right in the heart of the university, which shed a new light upon a somewhat neglected space.
Work in group.
Workshop Plastique Fantastique
3 jours - 2015 - #plastic #ephemere #architecture #experience
Workshop avec les architectes de «Plastique Fantastique». Nous devions nous réapproprier un espace à l'aide d'une structure entièrement confectionnée en plastique.
Nous avons donc réalisé notre « volcano de Jeju » en plein cœur de l'université grâce auquel nous avons redécouvert un espace délaissé. métamorphosé.
Travail de groupe.